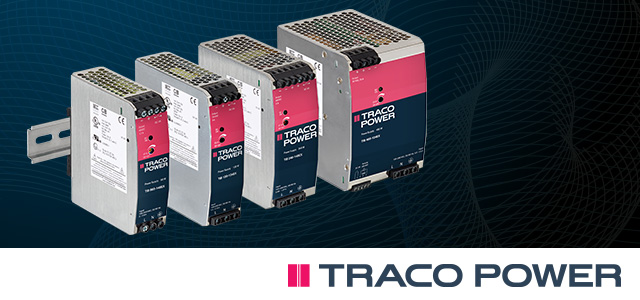 New TIB-EX series power supplies by Traco Power offer both high performance and high efficiency in a demanding industrial environment. They have ATEX and IECEx certificates, so they can be used in hazardous areas, such as mines, petrol stations and paint production plants.
The power supplies are designed to be mounted on a DIN rail. The latches can also be mounted on a side wall, thanks to which the device can be used on flat panels or in cabinets.
The TIB-EX series has been equipped with a Power Boost function, thanks to which power supplies can work with a peak power of even 150% for up to 4 seconds. After this time, they automatically switch off and restart after a few seconds. The Power Boost function allows the use of power supplies e.g. in stepper motors, solenoids and actuators, since it makes starting them easier and faster.
TIB-EX series devices are shock resistant, which protects e.g. induction coils and deacceleration motors against shutdown or malfunction. These convection-cooled power supplies, unlike power supplies cooled by a fan, do not suck in contaminants. All of them are fitted with overload, surge and short circuit protection and operate in a wide temperature range, i.e. from -40 to 70°C.

Discover the full range of Traco Power products available at TME »