Help
Checking prices and warehouse levels
If you wish to check prices and warehouse levels of products located in a given folder of the Parking, please tick products for which those data is to be collected, and then use "show prices and warehouse levels" button.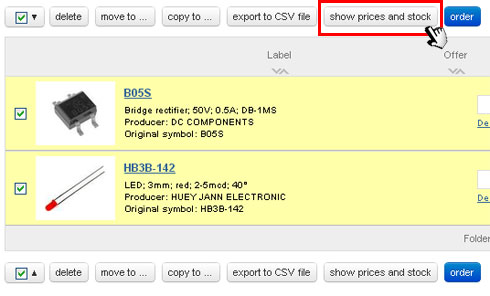 There is also an option of estimating the value of individual folders. It is enough to open a given folder and use the link located under the table with materials.
Products for which price determination is not possible, will not be taken into consideration.