The microSD SDU16GC3GRB-TSH is an industrial memory card from the GOODRAM Industrial series characterized by a very good quality/price ratio. This ensures high reliability and stability.
High-quality NAND type, 3D TLC BiCS Kioxia chip provides up to 3,000 cycles of programming and erasing the entire card capacity. Thanks to effective ECC algorithms, the cards achieve a Class 10 UHS write speed. This means smooth operation even in applications that require fast data transfer.
The card operates in a stable manner in the temperature range from 0°C to 70°C and has a capacity of 16GB.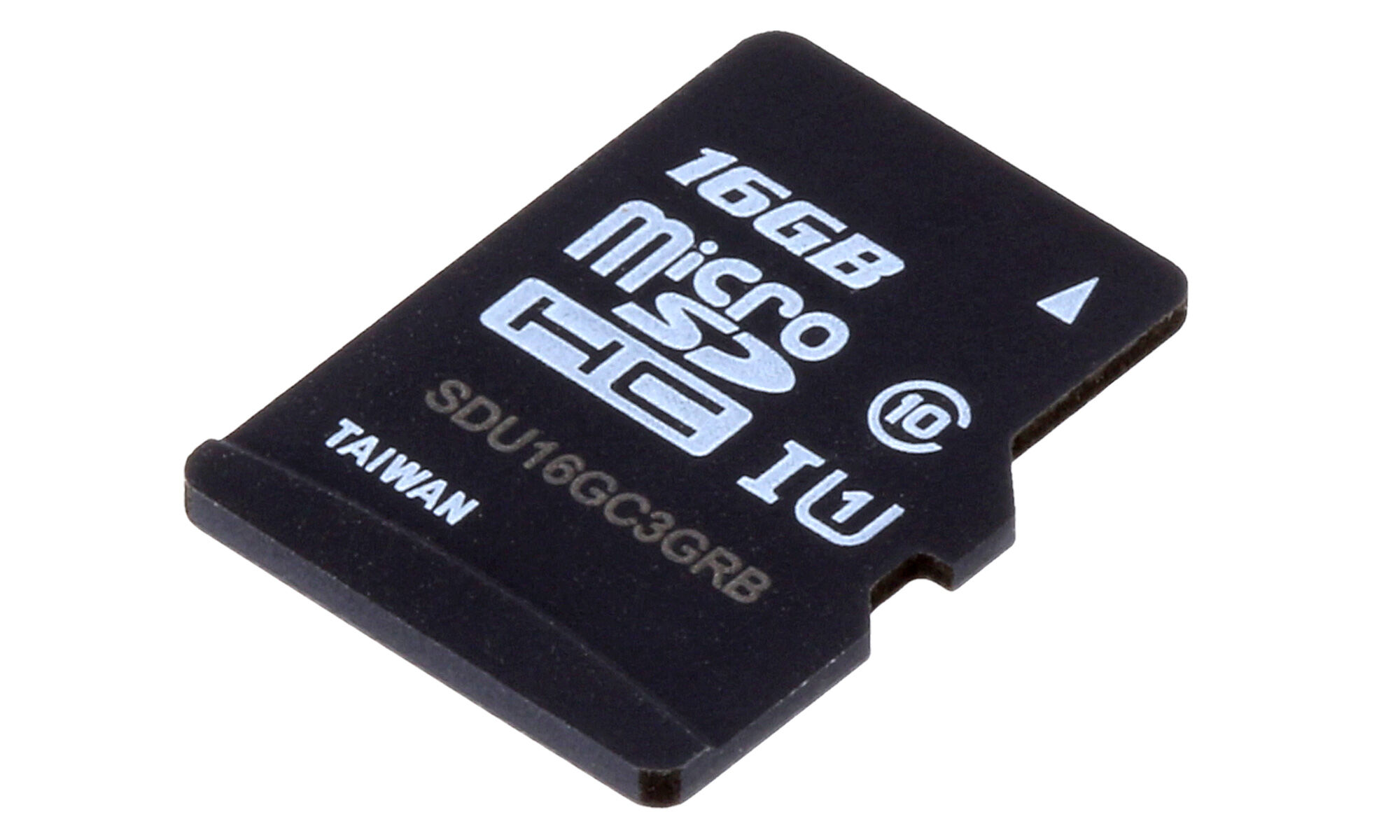 Discover SLC cards by GOODRAM »
| | | |
| --- | --- | --- |
| Type of card: | 3D TLC, SD Micro | |
| Memory capacity: | 16GB | |
| Speed class: | Class 10 | |
| Operating temperature: | from 0°C to 70°C | |
| Weight: | 0.247g | |
Our offer also includes cards based on NAND FLASH SLC planar technology, which ensures the highest data integrity (up to 80,000 P/E cycles) of all available NAND technologies.
| | |
| --- | --- |
| Symbol | Description |
| SDU16GC3GRB-TSH | Memory card;industrial;3D TLC,SD Micro;16GB;Class 10 |
| SDC2GDSGRB | Memory card;industrial;SD,SLC;2GB;Class 10;-40÷85°C |
| CF16GDSGRB | Memory card;industrial;Compact Flash,SLC;16GB;-40÷85°C |
| CF2GDSGRB | Memory card;industrial;Compact Flash,SLC;2GB;-40÷85°C |
| CF4GCSGRB | Memory card;industrial;Compact Flash,SLC;4GB;0÷70°C |
| SDU256MGSGRB | Memory card;industrial;SD Micro,SLC;256MB;-25÷85°C |