The PWM series from MEAN WELL is a family of power supplies designed especially for supplying LED strips, mainly their most popular voltage variants: 12VDC and 24VDC. The devices feature a "constant voltage" output with PWM pulse width modulation and 1.47kHz frequency.
This eliminates the flickering of strips, both visible to the naked eye and that observed when watching videos, including those in slow motion.
Additionally, the PWM series gives the possibility of dimming LED strips in the full 0...100% range. This is possible thanks to the supply of 1 of 3 external signals: 0...10VDC analogue signal, PWM signal, and 100kOhm resistance signal. PWM series power supplies are equipped with an active power factor correction (PFC) functionality and a tight, IP67-rated enclosure.
Examples of application of PWM power supplies by MEAN WELL:
LED strips – single-colour and RGB.
LED decorative lighting.
Building façade illumination.
Constant voltage LED luminaires.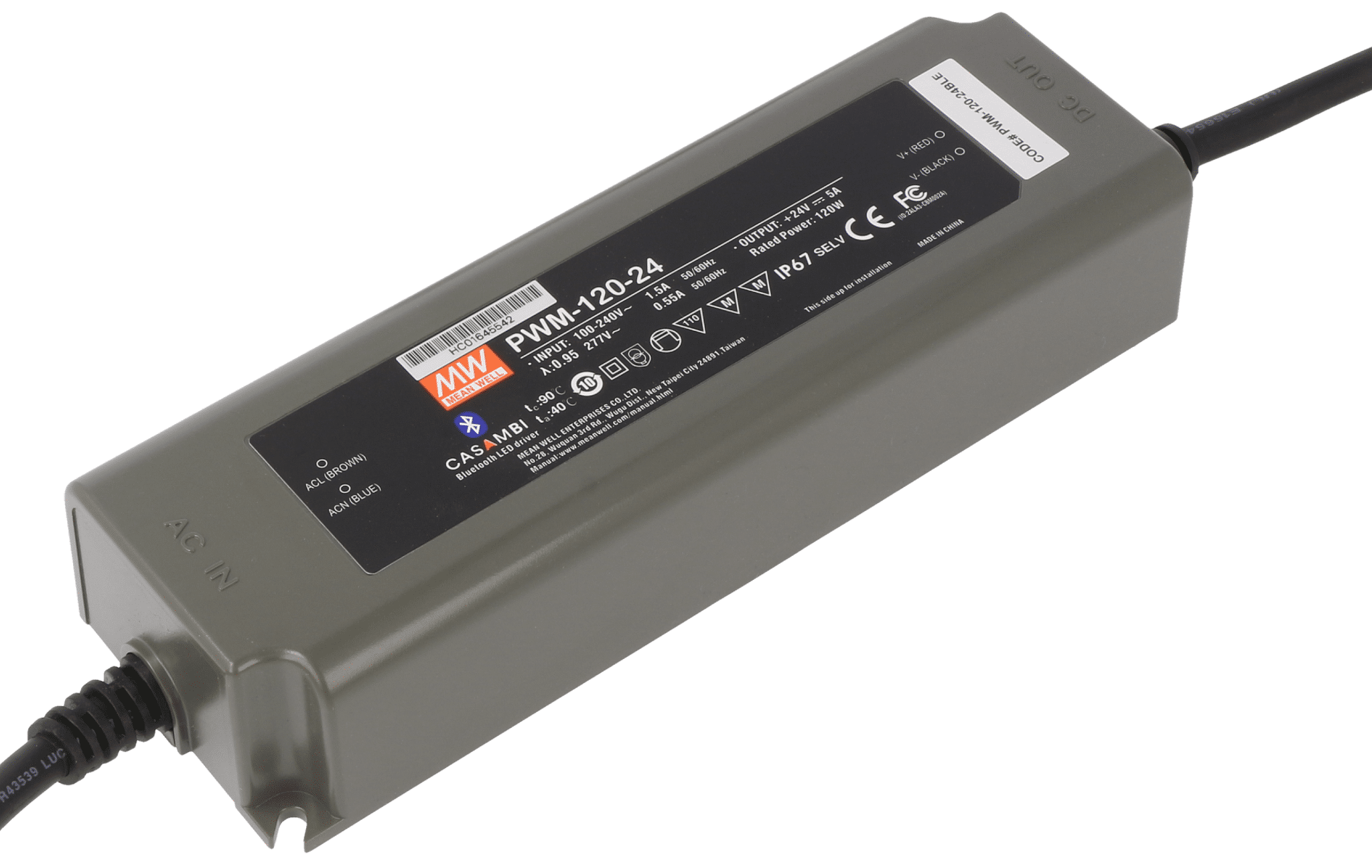 Discover the PWM series of power supplies
Characteristics:
Producent:
MEAN WELL
Type of power supply:
switched-mode
Application:
LED strips
Kind of power supply:
constant voltage
IP rating:
IP67