TME offer now includes products by IXYS – a renowned manufacturer is known in, among others, the Power Devices industry.
This time we present the VBO21-xxNO7 family of single-phase rectifier bridges in a modular version. The space-saving and low profile (9mm) design of the ECO-PAC 1 package with gold-plated solder leads is perfect for THT mounting on PCBs.
The use of the DCB (Direct Copper Bonding) substrate technology, i. e. the direct bonding of copper to the ceramic layer, enables optimum heat dissipation. The planar glass passivated chip ensures long-term reliability and resistance to cyclical changes in temperature and load.
Typical applications of the VBO21-xxNO7 rectifier bridges include power supplies, uninterruptible power sources (UPS), AC/DC motor drivers, pumps and fans, air conditioners, inverters, PFC systems.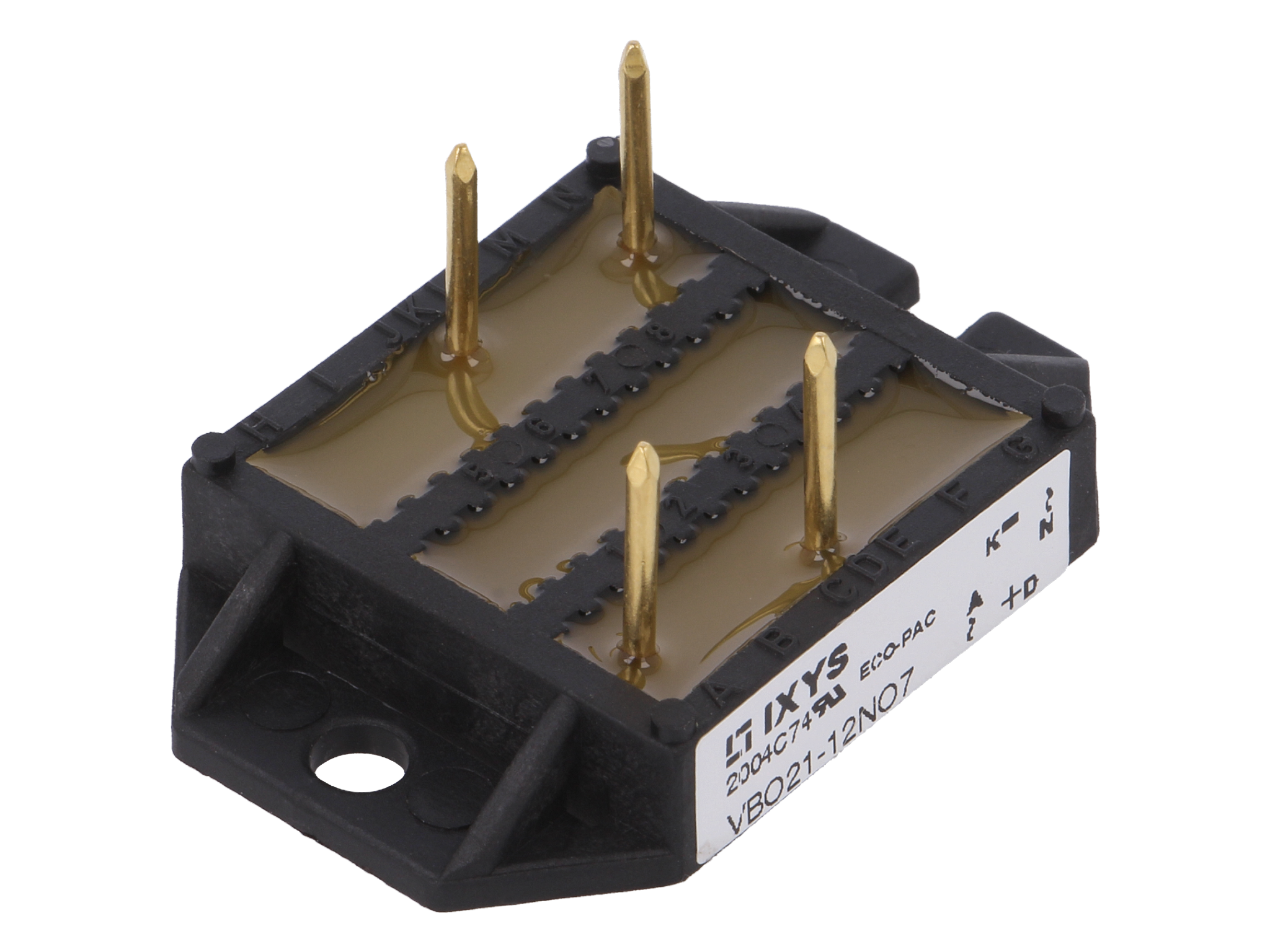 Single-phase rectifier bridge: VBO21-12NO7
| | | | |
| --- | --- | --- | --- |
| Specification: | | | |
| Model | VBO21-08NO7 | VBO21-12NO7 | |
| Max. reverse voltage | 800V | 1200V | |
| Forward current | 20A | 20A | |
| Max. forward impulse current. | 120A | 120A | |
| Package | ECO-PAC 1 | ECO-PAC 1 | |
| Leads | wire Ø0.75mm | wire Ø0.75mm | |
Discover rectifier bridges by IXYS