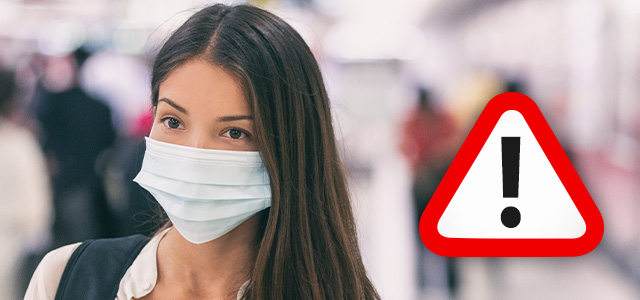 Facing the threat posed by the COVID-19 coronavirus, TME takes every measure to provide our customers with consistent quality of service. The sales department works normally, but due to our care for the safety and health of our employees and customers, TME has introduced special procedures in accordance with WHO guidelines and ordinances of the Government of the Republic of Poland, which are to minimize the risk of further epidemic development.
Most important issues:
The sales department works remotely but at unchanged hours. All existing forms of contact (e-mails and telephone numbers) remain unchanged, and communication is carried out on a regular basis.
All foreign offices operate continuously (in home office mode) and continue to provide their services. Contact details remain unchanged.
All business trips and meetings with contractors are suspended until further notice.
TME participation in all trade fair events is suspended until further notice.
Due to the constantly changing situation in international traffic, and introduced border controls, there is a risk of extending the time of delivery.
TME has introduced special procedures for the distribution center to minimize epidemiological risk, and ensure the safety of our employees.
In order to maintain the security and continuity of services, TME employees constantly monitor the situation related to the development of epidemic.
Work continuity
As a responsible distributor, we are aware of both the risk of an epidemic and the need for a constant supply of necessary components. That is why we took steps that allow us to guarantee the continuity of the sale process. The entire sales department remains at the disposal of our customers. All forms of contact and working hours remain unchanged. E-mails and phone numbers remain active.
Remote work
In the sake of the safety and health of our employees, we reduced their presence in offices and distribution center to minimum. We provided our employees with personal protection equipment and disinfectants. All Employees from Polish and foreign locations are at your disposal, although they work remotely. All contacts (e-mails, telephone numbers) remain unchanged.
Due to the same reason, TME decided to suspend business travels. It includes also TME participation in trade fairs and conferences. All restrictions remain valid under further notice.
The risk of delivery delays
We constantly monitor the global situation and decisions taken by individual governments to counter the epidemic. Restrictions on international transport, traffic in individual regions and border controls may affect the delivery time or even prevent delivery. We recommend following the messages appearing on our website in order to read the latest information on this topic. Please bear with us and take into account possible delays.
TME strength has always been the availability of a wide range of products right away. Despite the difficult conditions and restrictions in the work of our suppliers, we strive to maintain the highest possible inventory and the availability of products offered.
Distribution center
The distribution center is TME's heart and the core of our operation. In the sake of the safety of all employees, we have introduced new working schedule that includes additional breaks for workplace disinfection. Personal protection equipment and sanitizers are also available.
We believe that together we are able to overcome this threat on an unprecedented scale.