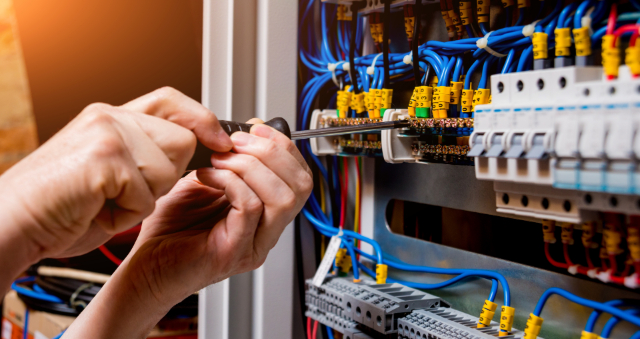 Every electronic device and electrical apparatus requires a durable and resistant enclosure which protects fragile electronic circuits from mechanical damage, adverse weather conditions as well as dust. See when electronics enclosures may be appropriate and how they can be used.
This article will answer the following questions:
What are electronics enclosures used for?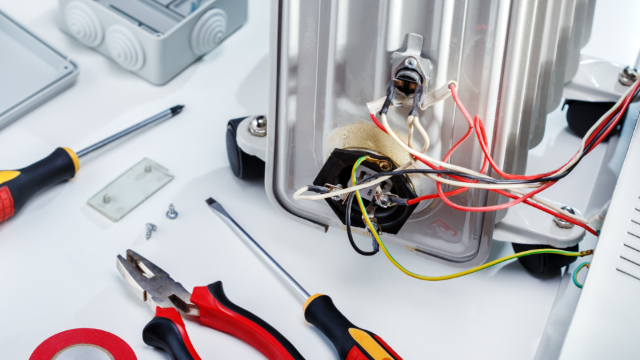 Electronics enclosures are used by the manufacturers of equipment and circuits, fitters and maintenance engineers dealing with repairing and replacing electronic components, as well as handymen and enthusiasts of all sorts of designing and building electronic circuits.
Multipurpose electronics enclosures are box-like forms usually made from non-combustible or flame retardant plastic, durable aluminium or polycarbonate resin. When selecting an electronics enclosure, you should take into account not only its form and dimensions, pre-fabricated inlets/outlets or pressing finishings for electrical parts and apparatuses, but also the parameters of the material it is made of. You should bear in mind that the role of the enclosure is, among other things, to protect the device from damage or interference caused by external factors.
Electronics enclosures for installation applications are used for assembling electrical modules and apparatuses designed for distributing, protecting and measuring utilities supplied to the building. Smaller electronics enclosures in turn protect systems from dust, water and humidity, mechanical damage, as well as the aging of the insulation caused by UV radiation.
A wide range of electronics enclosures will make it really easy for you to select the right one for your specific application, mounting place or the type of the circuit to be protected. Enclosures that are available on the market must meet the applicable safety standards and carry relevant certificates and approvals – especially if the enclosure is to be used where the circuits operate at higher currents and rated voltages.
What types of electronics enclosures are available?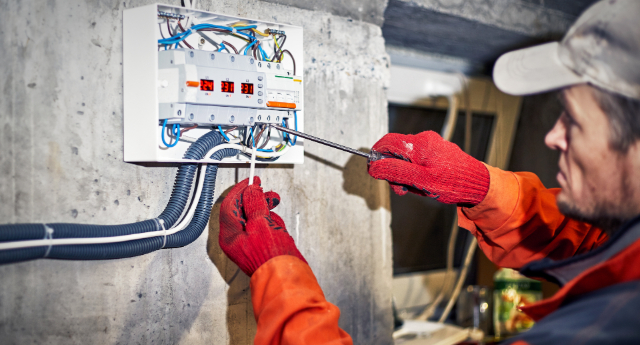 There are many forms of electronics enclosures designed for various applications. Multipurpose enclosures can be categorised in many ways. The following are key sub-groups of enclosures.
Multipurpose enclosures
Multipurpose enclosures are by far the most popular type of enclosures. They may have the shape of closed boxes with one or more closing plates. The closing plates may be affixed by means of latches or screwed to the enclosure. Multipurpose enclosures are most often made of ABS or aluminium.
Apparatus enclosures
Electronics enclosures also comprise apparatus enclosures. Enclosures of this type offer the possibility of neat and functional enclosing of measuring, diagnostic or laboratory instruments and are perfect, for example, for academic and scientific projects. Apparatus enclosures also comprise another group – desktop enclosures.
Desktop enclosures

You can find trapezoid-shaped enclosures on the market, i.e. the so-called desktop enclosures, which make it possible to fit electrical apparatuses and circuit boards in an enclosure which is convenient for desktop work. In every enclosure apertures can be made for displays, buttons or other controls of the devices. Some enclosures also come with special panels and slots for circuit boards. An example here is the TEKO 101.9 enclosure.
Wall-mounted enclosures
Wall-mounted enclosures are designed to protect equipment, systems and apparatuses that are mounted vertically on the walls. Most electronics enclosures of this type have prefabricated pegged holes for electrical cables, transparent hatches and robust hinges, making it possible to mount the enclosure firmly to the wall.
DIN rail enclosures
Enclosures that can be mounted on a DIN rail make it possible to affix circuit boards, apparatuses or other devices directly in switchboards fitted with standard DIN mounting rails. Such type of electronics enclosures are most often made in the form of standard fitting apparatuses, they have ON/OFF buttons and grooves for fitting circuit boards or input and output terminals.
Power supply enclosures
Power supply enclosures are designed for fitting circuits or equipment powered by a power supply unit plugged to the mains. There are also power supply enclosures which can be fitted directly in a mains socket by means of an embedded plug.
What are the key parameters of enclosures?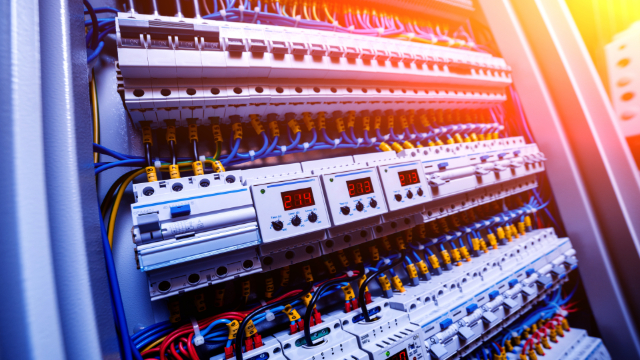 Electronics enclosures should be selected on the basis of several important parameters as well as structural solutions. When selecting an enclosure, bear in mind the following aspects:
intended use,
form,
available pressings,
spaces for deploying cables,
circuits and equipment which will be housed in it.
Material of the enclosure
The material determines, among other things, the impact resistance of the enclosure, the temperature in which the enclosure will operate or the IP rating. A large part of multipurpose enclosures are made from ABS, which ensures reasonable resistance to mechanical damage, thermal resistance or resistance to overcurrent or short circuit.

However, ABS is susceptible to aging caused by UV radiation, and it is not resistant to adverse weather conditions. Non-combustible or flame retardant enclosures made from polystyrene (EPS) offer excellent electrical and mechanical parameters. Yet, aluminium enclosures ensure much better mechanical protection. They are most often used for protecting electrical and electronic components outside buildings or structures, or in an extremely hazardous environment. In addition, aluminium enclosures usually offer much better shielding than plastic ones. An example here may be the TEKO 1/A.1 enclosure.
IP rating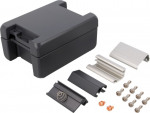 If electronics enclosures are to be used outside buildings, it is worth making sure what level of ingress protection against humidity and dust they offer. The best sealed enclosures available on the market are IP67 rated. However, enclosures designed for outdoor use are IP54 rated. An example of a sealed enclosure is BOPLA BA-100806-7024.
Dimensions
Dimensions of enclosures are an obvious parameter which should be borne in mind when selecting an electronics enclosure. The width, length and height of the enclosure should be only slightly bigger than the circuit to be housed in it. It is worth taking into account future needs and account for a future upgrade or expansion of the system.
| | |
| --- | --- |
| Symbol: | Description: |
| 101.9 | Enclosure: desktop; PULT-10; X: 56mm; Y: 85mm; Z: 36mm; ABS; black |
| 1/A.1 | Enclosure: multipurpose; X: 72mm; Y: 38mm; Z: 28mm; AL BOX; aluminium |
| BA-100806-7024 | Enclosure: multipurpose; X: 86mm; Y: 121mm; Z: 60mm; BOCUBE ALU |