Vacuum pick and place device is a perfect solution in case of production processes that involve precise transferring or holding an object, especially, when holding an object prone to mechanical damage, or caused by electromagnetic radiation. That is why in many situations a simple and advantageous method is used – a vacuum suction of an object. An important feature of this solution is its scalability and the ease of use. It can be used both for moving miniature elements, such as clock gear wheel or for integrated circuits in the electronic industry, as well as for bigger elements, such as vehicle parts or metal sheets in an automotive factory, boards or parts of furniture.
How a vacuum pick and place device works?
A typical system of vacuum pick and place devices consists of a number of elements - vacuum suction cup (or head with many suction cups), mounting elements, under pressure generator, as well as valves, switches, sensors, and wires. Each device is prone to damage to the extent its most delicate component is. In the case of vacuum devices for process automation – suction cups are such delicate components. Nevertheless, not only efficient work but also employee safety depends on the tightness and efficiency of the entire vacuum system. For this reason, when we decided to extend the TME catalogue with vacuum pick and place devices, our choice fell on a proven brand with a global reputation - SCHMALZ, that offers complex solutions for process automation.
Vacuum technology from SCHMALZ in TME's offer
International concern SCHMALZ originates from Germany. Its wide product range includes all components necessary to build a complete vacuum pick and place device. One can assume that this is an easy task, but there may arise some difficulties. This is why SCHMALZ employs a number of experienced engineers and customer advisors willing to help in components selection. TME, as the company's distributor ensures the availability of components in the shipping warehouse - this allows for the delivery of the necessary components to our customers in the shortest possible time. Vacuum suction cups are in the first place.
Vacuum suction cups and ejector pumps
The quality of suction cups used is the key factor in the process of construction of pick and place device. It is an element that directly contacts a transferred item, thus is prone to mechanical damage. Transferred elements often have sharp edges, higher temperatures, or they are covered with grease or other chemical substances. Suction cups from SCHMALZ thanks to the material they are made of and its shape, always ensure a stable and sealed connection, hence safe operation.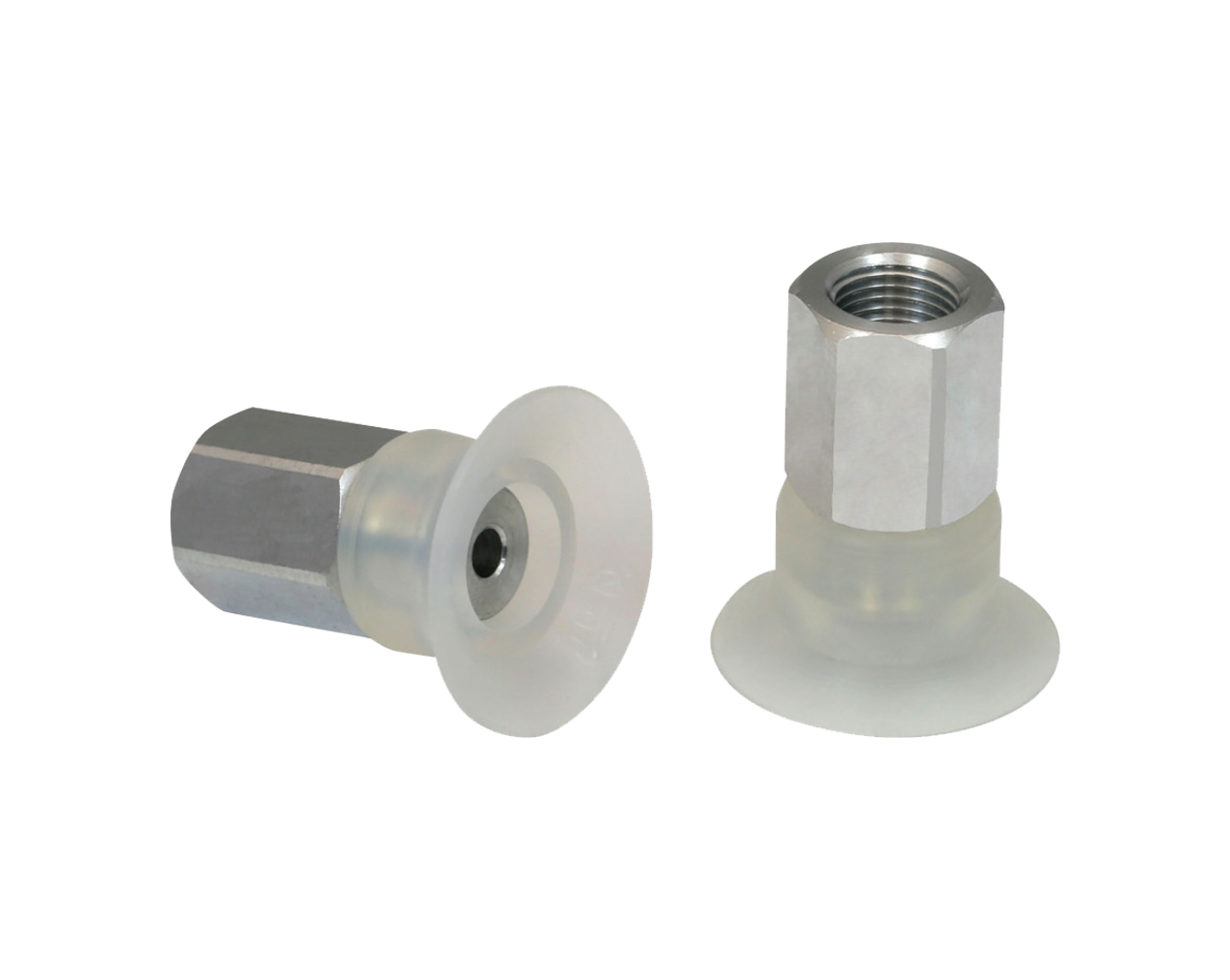 The material used to produce suction cups should be adjusted to material and features of transferred objects (e.g. heat). Small electronic elements require soft "touch", whereas wooden elements or car bodies require completely different mounting. This is the reason why our offer includes suction cups made of elastodur, as well as silicon, and high-temperature material HT1. Another category is products made of acrylonitrile-butadiene rubber (known as NBR). This substance is widely used in the most demanding environments, such as the energy or automotive industry.
Depending on individual needs, our customers can buy suction cups for vacuum devices with diameter from a couple of millimeters up to 21 cm. The range of the offer is similar in terms of the radius of the curve of the available products. Schmalz ejector pumps are various in size. They are efficient and effective with an integrated silencer inside. They fit both centralized and distributed systems. Some models can be series connected: mounted directly on the cable. Optionally, customers can choose a function of compressed air saving, and power supply control and the process of picking and placing control. See suction cups and pump ejectors from SCHMALZ in the catalog »
Vacuum pumps and accessories
Electric vacuum pumps offered by SCHMALZ do not require compressed air supply. Incorporated intelligent control functions simplify the appropriate, economic use of generators. The shape of housing determines its use for applications built with the use of robot arms or stationary movement of objects with the use of robots, i.e. cooperating robots. They can be supplied with 24VDC, 120VAC or 240VAC power. They generate underpressure with at the same time silent work at the level of about 60dB.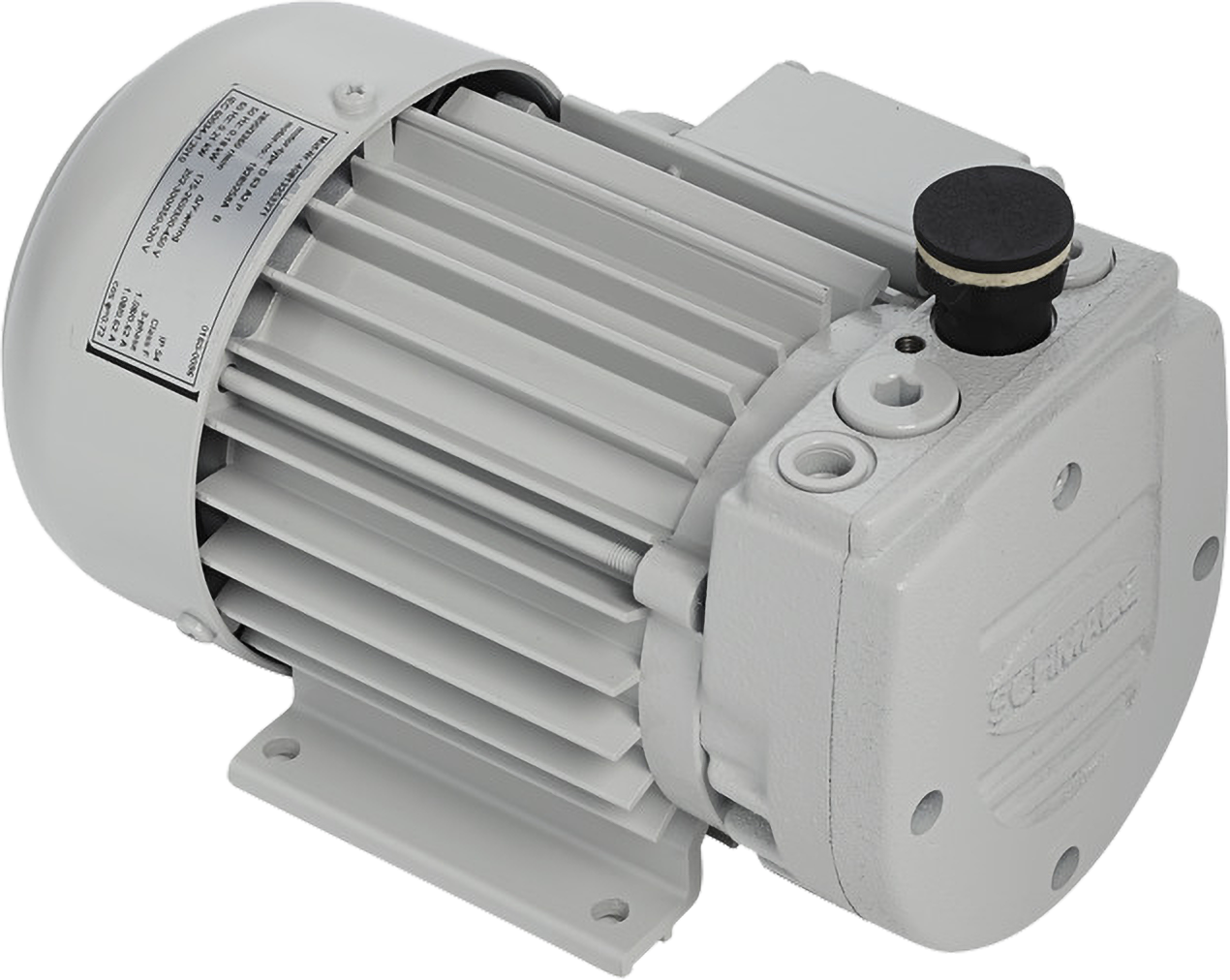 Apart from the necessary elements, like suction cup mounting or connectors, TME's offer includes also spring plunges. These are elements that additionally absorb the work of the vacuum pick and place device. It is a mechanical element especially exposed to leaks caused by a prolonged operation. We highly recommend original components from SCHMALZ – that help to increase the production efficiency, and at the same time decrease any failure.
Check out pumps and other elements in the catalogue »