The TME catalogue includes cables for all possible applications. However, it happens that our customers look for more than a proven, branded solution that will guarantee smooth operation of the system – often the most important thing is the resistance of the cabling to certain factors. Below, you will find three product groups from Tasker, the world's leading manufacturer of specialised cables. Each of these groups stands out for its durability, shrewd design – and each has been designed for use in a particular, narrow field of application, where it will most likely prove irreplaceable.
Cables for fire alarm systems
A special type of cables for audio installations are cables used in alarm systems. In critical situations, these cables help us hear the alarm and the message ordering building evacuation. According to the current regulations, such cables must be able to withstand 2 hours of direct contact with the temperature of 850°C. Moreover, after being burnt, their insulation should not melt into a dripping liquid. It can only produce a small amount of non-toxic smoke.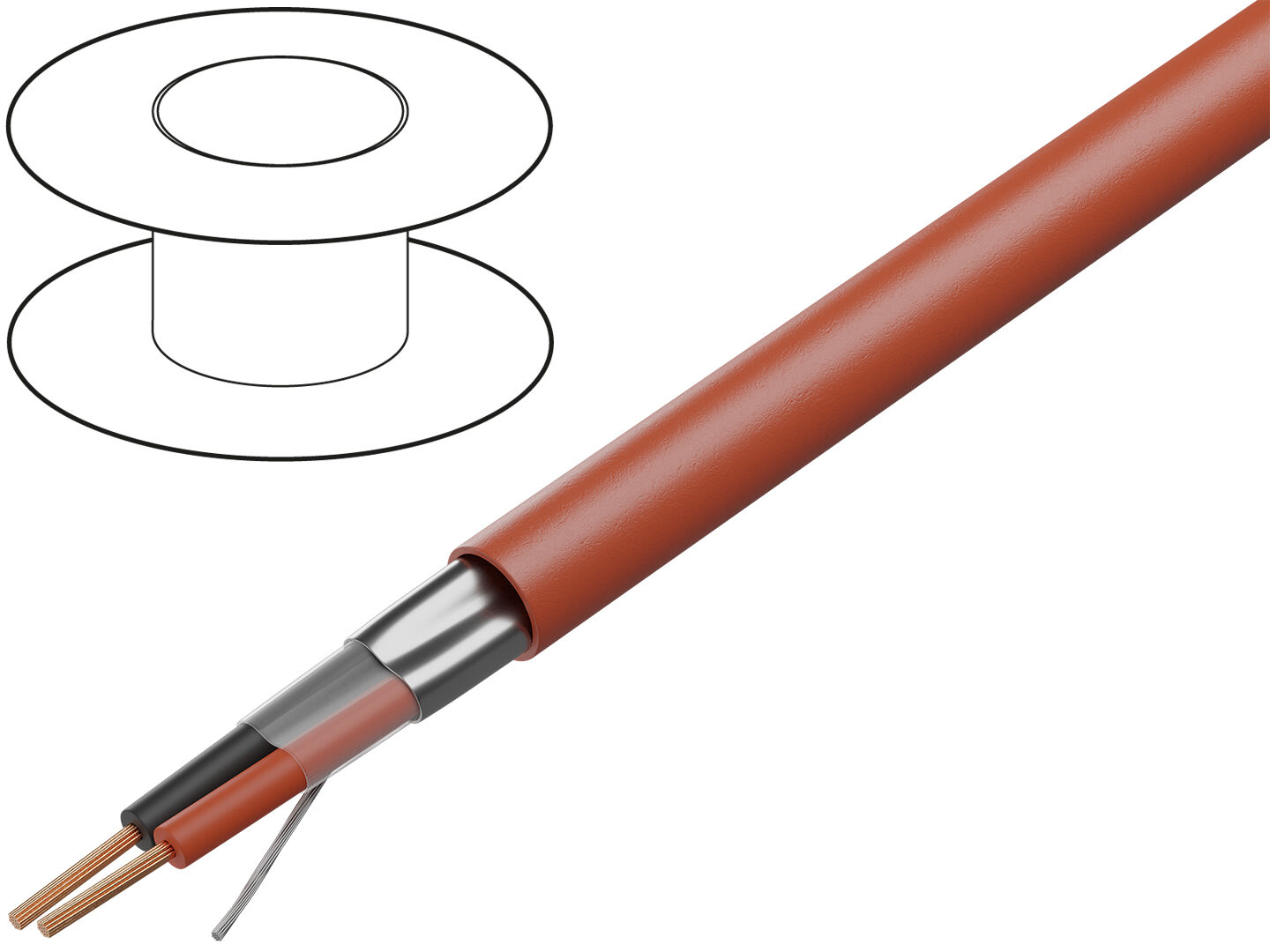 These requirements, set out, among others, in the EN50200 standard, are met by the TSK301, TSK302 and TSK303 cables by Tasker (the difference between them is only the thickness of the conductor). They are designed to operate with alarm sound systems – however, thanks to their excellent properties they can also be used as signal cables (as long as their voltage does not exceed 100V), according to the PH120 standard.
Specification
Shield structure:
tinned copper braid
Core structure:
stranded
Number of cores:
2
Core section:
1mm2, 1,5mm2, 2,5mm2
Properties:
halogen free, double shield
Cables for PA and sound systems in buildings
TSK401 cables are a similar solution, although they are not adapted to the standards that fire alarm systems must meet. These are loudspeaker cables intended for fixed indoor systems. They also do not propagate flames and do not produce toxic gases during combustion – thanks to which they are safe solutions for construction, i.e. they are safe solutions for constructing e.g. a PA system in a store, office building or other place of work. They are also suitable for creating home sound systems. The flexibility and high quality, for which Tasker cables are known among customers, are an additional advantage of these products.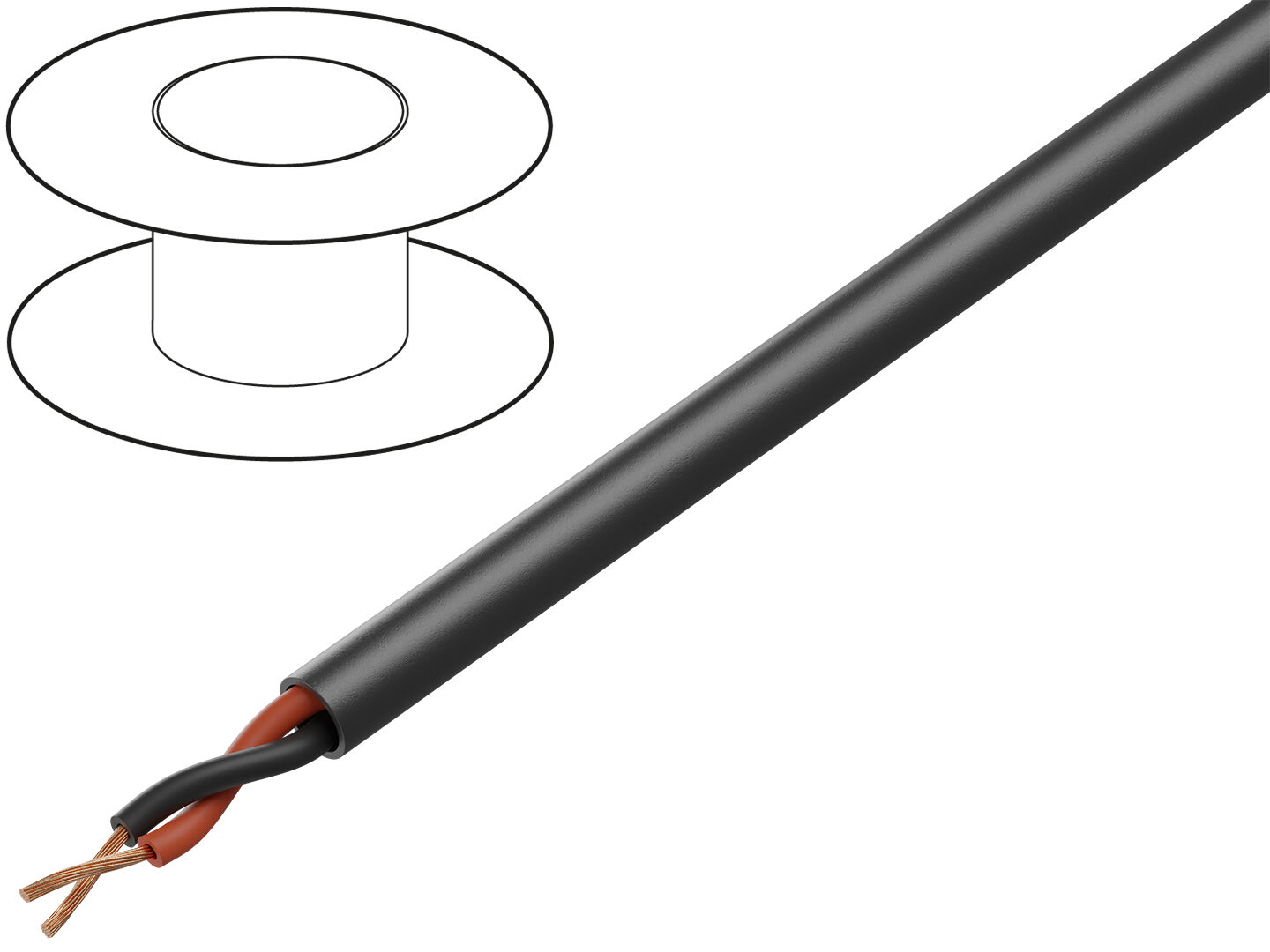 Specification
Core structure:
stranded
Core section:
1mm2, 1.5mm2, 2.5mm2
Outer insulation material:
LSZG (Low Smoke, Zero Halogen)
Properties:
unshielded, twisted pair conductors
Audio systems with underground cabling
The C128 series includes high quality microphone cables (although they are also suitable for other systems) with a wide range of applications, available in many colours. All of them have been adapted for use in demanding conditions, however, several products deserve special attention.
The first one is the C128 LSZH –l ow smoke, zero halogen, i.e. another example of a cable protected against the release of harmful substances during combustion. Another interesting model is the C128 PE (with PE in its symbol derived from polyethylene, out of which the outer sheath is made) – it offers protection against environmental factors and is therefore suitable for outdoor application. Furthermore, it can be laid in underground systems or directly in the ground (soil). The C128 PUR (polyurethane) cables feature excellent durability, even when exposed to friction, environmental factors, UV radiation and temperature fluctuations (between 40°C and 80°C). They can also be laid in water, up to 50m deep.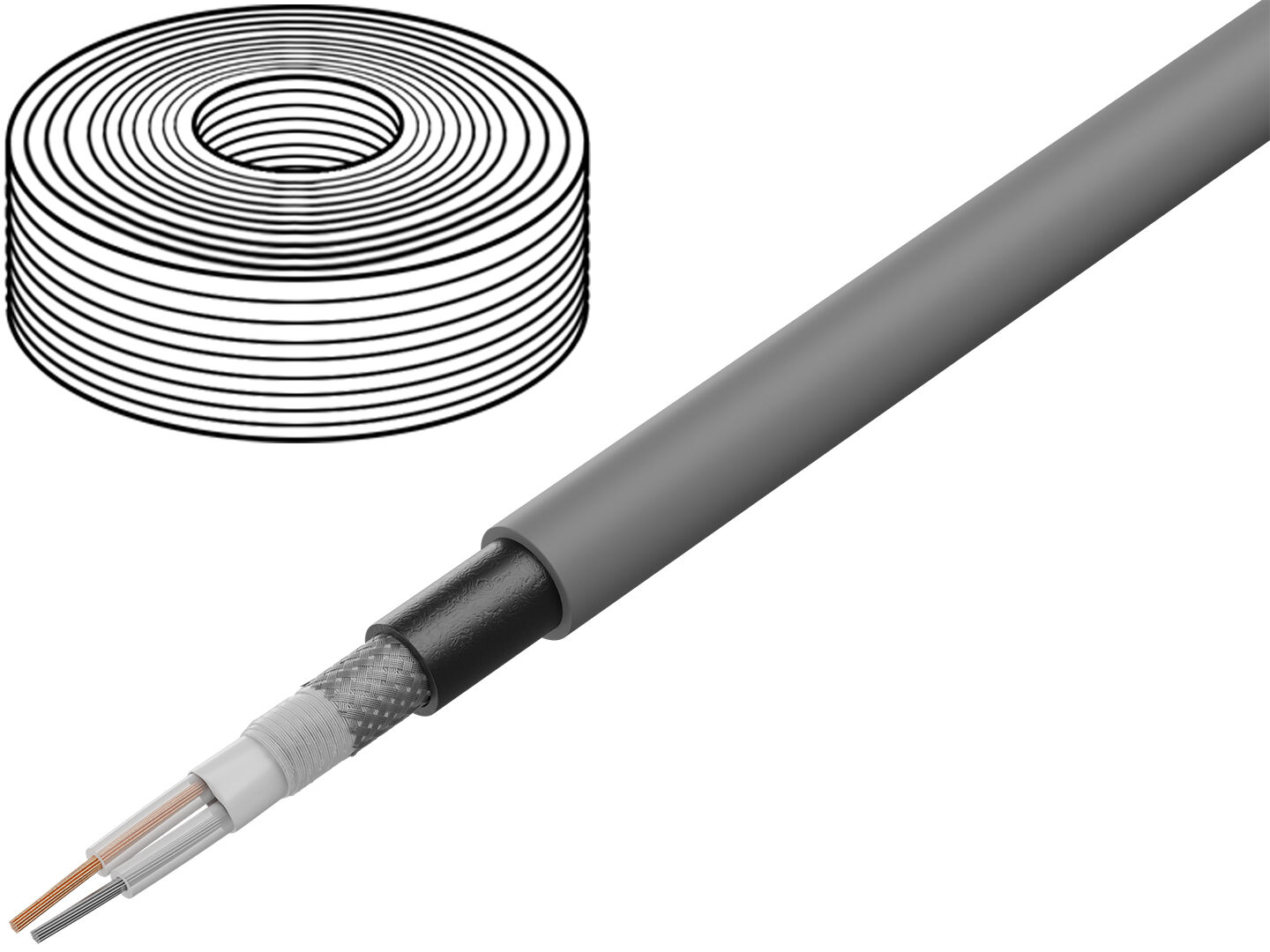 The last one of the most interesting solutions by Tasker are cables covered with galvanized steel braid. Their symbol is C128 AR, where AR stands for anti-rodent. These are two-conductor, shielded cables, which can be successfully applied even in places where there is a risk of damage caused by animals.
Specification
Shield structure:
tinned copper or galvanised steel braid
Core structure:
stranded
Number of cores:
2
Core section:
0.35mm2
Properties:
halogen free, double shield