ABOUT US
TME achieves the highest position among all distribution companies in Poland!
It is a great pleasure for us to inform that according to the "Elektronika" magazine report (No. 12/2012) titled "Electronic components. Domestic distribution market" TME won the first place in the survey "Which catalogue companies do you recommend?" achieving 60% of the total number of votes; and "The best distributor in Poland" with 43% of all votes.
We also achieved high position in the ranking, in which the industry was evaluated by its representatives, i.e. specialists working in distribution companies – in this ranking, TME achieved over 60% of indications.
Complete report is available in the latest issue of Elektronika (pdf ~ 20MB) or at https://elektronikab2b.pl/
"The best distributor in Poland"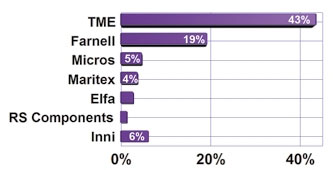 "The best distributor in Poland according to industry specialists"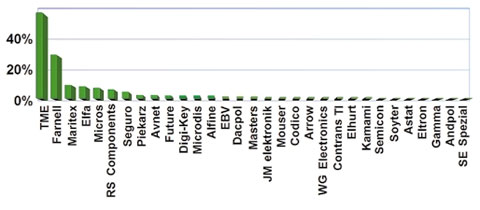 "Recommended catalogue companies"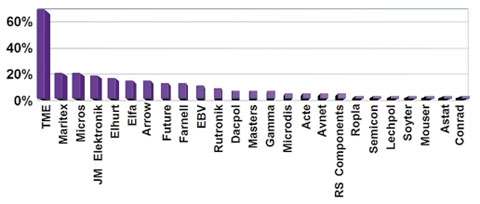 About company

Quality system

TME Education Project

Awards and distinctions

Where to find us