About products
2020-02-11
Precise resistance under any conditions by Panasonic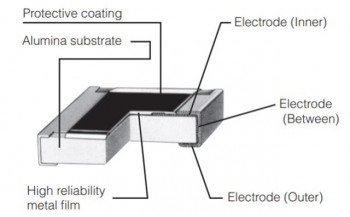 Certain applications require precision and resistance to changing conditions. This is why PANASONIC has developed the ERA resistor series.
The resistors of this series are characterized by a tolerance of even 0.05%, low noise and a very low thermal coefficient. The thermal range of this series spans from -55⁰C to 155⁰C, with a thermal coefficient below 100ppm. These parameters make the ERA series one of the most versatile on the market, which is best proved by its RoHS and AEC-Q200 compliance.
The resistors come in 0603 and 0805 casing (for SMD).
Discover the series
in our catalogue »
| | |
| --- | --- |
| Features: | |
| Mounting: | SMD |
| Max. voltage: | 150V or 200V |
| Resistance: | from 47Ω to 1MΩ |