Events
2019-04-17
Raptors Team at European Robotics League 2019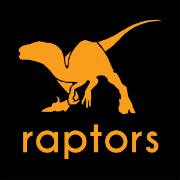 The European Robotics League 2019 was held in Hacienda de Oran, Spain. For 6 days teams competed in the Emergency category – robots performed tasks related to helping people in critical situations. Some of the challenges involved delivering a first aid kit to the injured person, detecting damage or avoiding obstacles.
The team of Raptors from the Lodz University of Technology, supported by TME, put two robots into competition – a Martian rover, which competed on the ground, and a drone, which competed in the category of flying robots.
In the general classification, the team managed to win second place, with only a small loss of points to the winners of the tournament. The Raptors team also received a special award for the best pilot of a flying robot.
Congratulations on your success!