EVENTS
2019-09-07
DC/DC converters up to 40% cheaper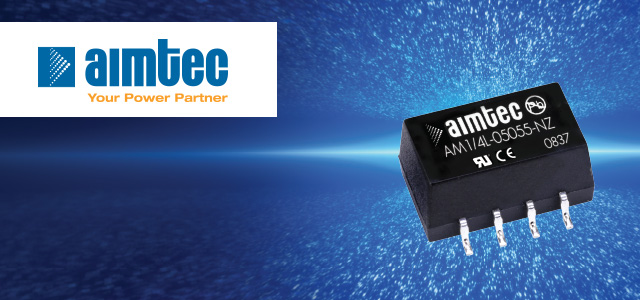 AIMTEC converters are manufactured in compliance with ISO 9001:2015 and they meet international standards, including UL and CE. In the assortment of products offered by TME you will find DC/DC converters with power from 0.25 to 2W, depending on the chosen model. Now, you can buy them up to 40% cheaper*. With more than 500 products included in the promotional offer, you will find components tailored to your needs in terms of voltage, insulation, protection and installation methods.
Find out which of them will work best in your application.
* The special offer cannot be combined with other discounts and does not apply to selected products or delivery costs. Valid until 31 October 2019 or until the stocks lasts. More details available in the General Terms and Conditions of the Special Offer.