Events
2019-06-14
B-Human wins the RoboCup German Open

At the beginning of May, a robotic football tournament took place in Magdeburg. The team, which is a part of a project of the Faculty of Computer Science of the University of Bremen and the German Research Centre for Artificial Intelligence (DFKI), supported by TME, played as many as 5 games. In the group phase B-Human competed with the Nao Devils team from the Technical University of Dortmund, Berlin United from the Humboldt University and Bembelbots from the Goethe University in Frankfurt.
In the next phase of the tournament the robots from Bremen played against RUNSWift from Sydney, winning 5:0 and thus making their way to the final, in which they faced Nao-Team HTWK. The team from Leipzig are the current world champions, so the match promised to be very interesting. After a very even fight, B-Human won 4:3. This is a great result, which shows that the team is well prepared. The next tournament will be held at the beginning of July in Sydney.
Congratulations! We wish you further success!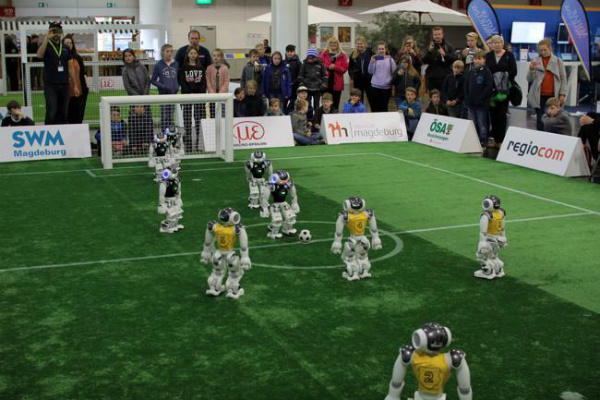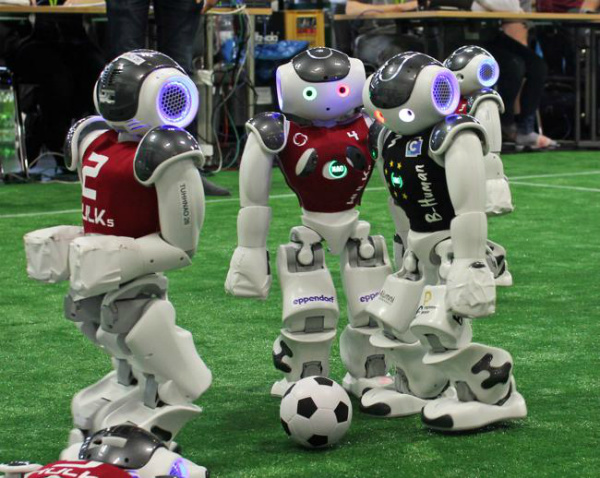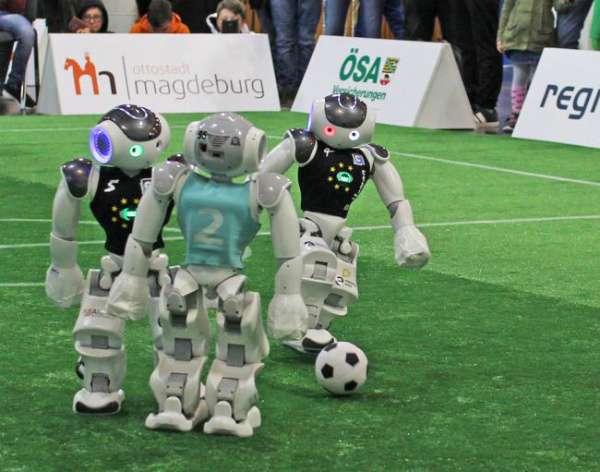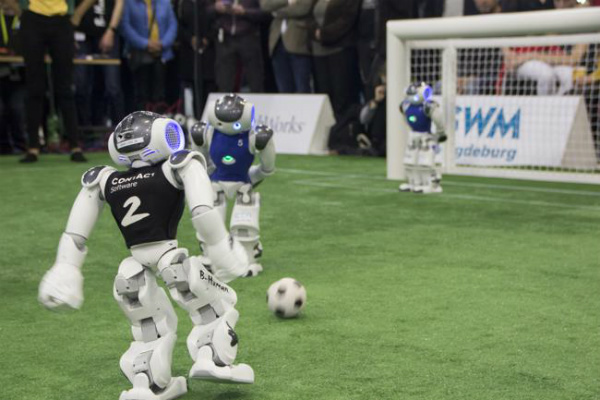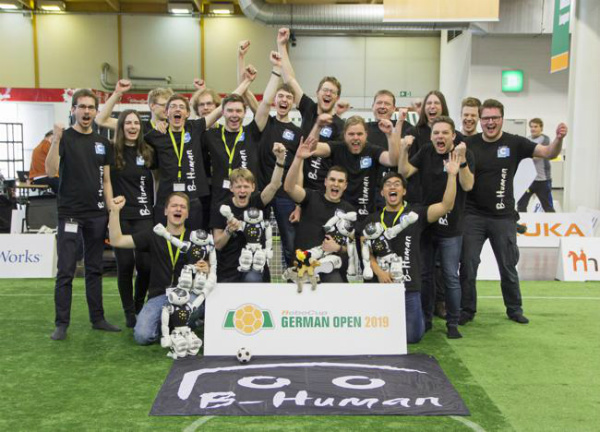 The pictures were taken by B-Human team.