Events
2019-06-17
The Hyper Poland project accelerates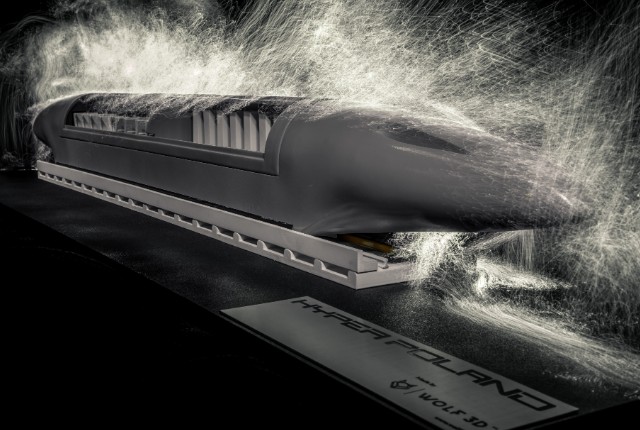 Hyper Poland, a startup supported by TME, accelerates like a magnetic train. A 1:5 scale prototype is currently being developed, and in 2019, levitation and propulsion tests will start, during which the compatibility of levitation and engine parameters with numerical models will be verified. In the next stage of the project, in Żmigród, in the area belonging to the Railway Institute, a full-scale prototype of the vehicle will be created, as well as a 500-metre-long track on which the magrail vehicle will be able to accelerate up to 300 km/h. R&D works will last until mid-2022.
The project, supported by TME, was also appreciated on the British platform crowdfunding Seedrs, where it raised over PLN 1 million. It has also received funding from the National Centre for Research and Development.
Hyper Poland as the only company in the world has developed a way to adapt the existing, ordinary railway tracks to the needs of levitating, magnetic railway vehicles. The technology developed in Poland is meant to allow ordinary and super-fast magnetic trains to run interchangeably in the existing railway corridors. Such implementation of the hyperloop technology is to be several times cheaper than in the original idea, which assumed construction of the vacuum infrastructure from the ground up.