EVENTS
2019-07-29
Summer holiday discount on GW Instek safety testers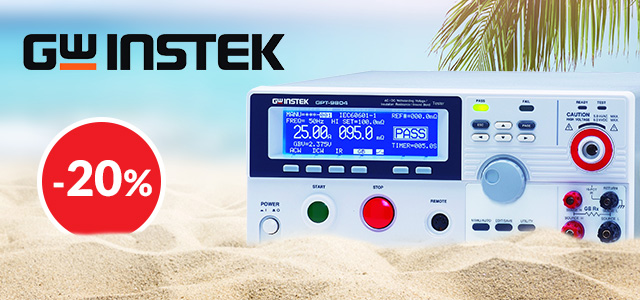 The GPT-9800 series includes four safety testers with a maximum rated power of up to 200VA. PWM amplifier eliminates the influence of AC voltage fluctuations on the measurements. Individual models offer functionalities that make the GW Instek testers a perfect solution for manufacturing, quality control departments, laboratories and universities.
Until 31 August 2019 you can buy GPT-9800 series electrical safety testers with a discount of up to 20%*.
*The special offer is valid until 31 August 2019 or until the stock lasts. More details available in the General Terms & Conditions of the Special Offer.