Events
2019-07-08
Droniada 2019 – the team of Raptors wins the 3rd place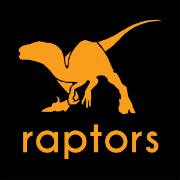 As part of Droniada 2019, which took place in early June, the team of Raptors had several tasks to complete. They included, among others, moving parcels, tracking and recognizing escaping vehicles and building a wall using a drone. What is important, during Droniada unmanned aircrafts were allowed to share the airspace with manned ones. This was made possible by equipping drones with air transponders, the same as those used on board of actual airplanes.
The automatic drone gripper system designed by the Raptors team proved its worth, especially thanks to the increased load capacity. The machine also managed to track the fleeing vehicle, which was initially recognized by the colour of the body and then by the registration number. The construction of the wall was a display of piloting skills. The Raptors were represented by Damian Szewczyk, Bartłomiej Łuszczyński and Wiktor Sucharzewski, who won the 1st, 3rd and 4th place respectively.
Congratulations! We wish you further successes!