EVENTS
2019-07-26
Inventors Month with TME Education – community changemakers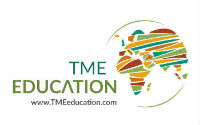 Inventors Month is an initiative that was launched in 1998 by the United Inventors Association of USA (UIA-USA), Academy of Applied Science and Inventors' Digest. The aim of this project is to celebrate creativity and inventiveness, as well as to appreciate and honor those talented, courageous people who want to share their ideas with the rest of the world.
This year, TME Education joins the celebration of August as the Inventors Month and organizes the Inventors Month with TME Education – community changemakers event. Our ambassadors aim at addressing the problems faced by their communities and possible solutions. Together with the students, they have created amazing project proposals to pursue this goal, which are currently being reviewed.
Are you curious about the project outcome? Stay tuned! More information coming in August!