EVENTS
2019-10-08
Up to 25% discount on Sorny Roong soldering equipment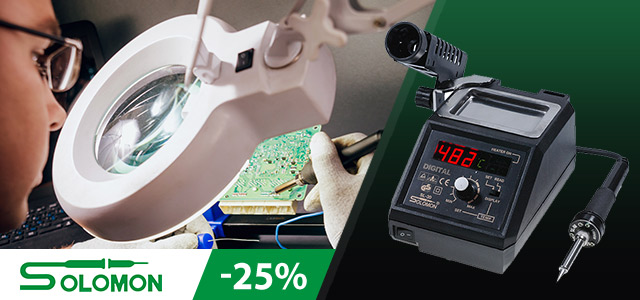 Solomon by Sorny Roong needs no introduction. It is a well-known soldering equipment brand, the durability and reliability of which are appreciated by professionals, as well as DIY enthusiasts. Sorny Roong offers, among others, soldering irons and soldering stations, along with a wide range of accessories – tips, nozzles and many more.
Only between 08-31 October 2019 you can supply your workshop or company with Solomon soldering equipment and save up to 25%*. Don't hesitate, check out the special offer!
* Offer valid until 31 October 2019 or until the stock lasts. More details are available in the General Terms and Conditions of Special Offers.