Events
2019-11-07
MITSUBISHI products available at TME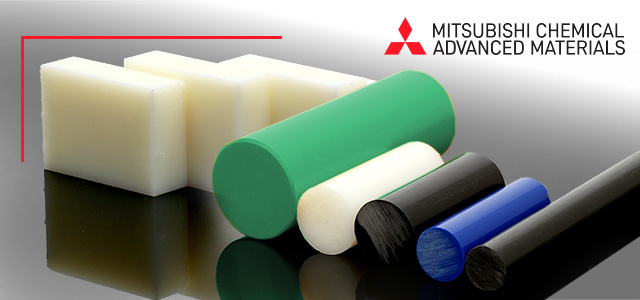 MITSUBISHI CHEMICAL ADVANCED MATERIALS is a manufacturer of a wide range of engineering plastics. The Mitsubishi Chemical Holdings Group grew stronger in 2013 when they acquired Quadrant AG, a company that specialised strictly in this industry.
Engineering plastics are sold as semi-finished products for further processing, e.g. with the use of CNC machines. In the case of engineering plastics, the fastest and cheapest way of manufacturing ready-to-use products - especially in low volumes - is machining, as it does not require creating moulds for injection. Another advantage of machining is the fact that you can use the same tools and just one machine to manufacture a large number of different items made from different materials. This makes machining the perfect method for making prototypes, samples, or pilot versions of different articles.
Plastics are increasingly replacing other materials like bronze, stainless steel, aluminium, or ceramic. This is due to i.a. longer component life and reduced wear and tear of directly connected parts. What's more, plastics don't need to be lubricated, and their much lower density results in less inertia. Devices with components made of engineering plastics offer higher sound attenuation and generate less noise, improving line operation speed. One of the most significant advantages of plastics is their resistance to e.g. chemicals, corrosion, and very high temperatures. This makes them useful even in extremely harsh operating conditions.
TME's offer includes engineering plastics from MITSUBISHI CHEMICAL ADVANCED MATERIALS in the form of semi-finished products, such as plates and rods made of different types of engineering plastics, available in various sizes.