Events
2020-04-27
TME Education - community changemakers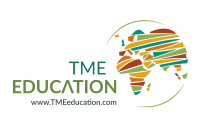 TME Education – community changemakers Inventors Month is a project that aims at promoting creativity and inventors who bravely share their ideas with the world.
As a part of this initiative, TME Education organized Inventors Month with TME Education – community changemakers. The ambassadors of our educational project took up the challenge of facing the problems of local communities in which they live day-to-day.
Among the projects was SMART-AGRO – a solution that allows farmers to control the operation of water pumps in their fields. Thanks to this feature, they can save fuel, time and avoid danger from e.g. snakes or spiders.
Sachin Rana, TME Education Ambassador to India, explains his project:
We will soon be presenting other completed projects.