Events
2014-06-02
22nd. language version www.tme.eu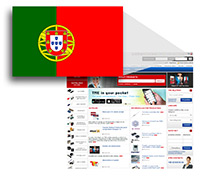 At www.tme.eu/pt you will be able to use the following functionalities in Portuguese:
- read TME cooperation terms and conditions
- register at www Website
- view our online catalogue
- use help while shopping or placing orders
- find out who we are and find out about our history
tme.eu/pt allows using an advanced search and order system in a mother tongue of Portuguese and Brazil people, but also of many other inhabitants of American and African countries.
Portuguese language belongs to the group of Romance languages. It is used by over 210 mln people cross the whole world.