EVENTS
2014-07-17
The system of notifying about products availability
The product is out of stock or its quantity is insufficient? If you want to be informed when stock increases, without the necessity of daily visiting the website, use the "availability notification" option.
Notifications can be activated from the following level:
• catalogue (screen)
• parking (screen)
• product page (screen)
• Quick Buy (screen)
• cart (in a situation when a product, which is out of stock, is removed from a cart while placing an order)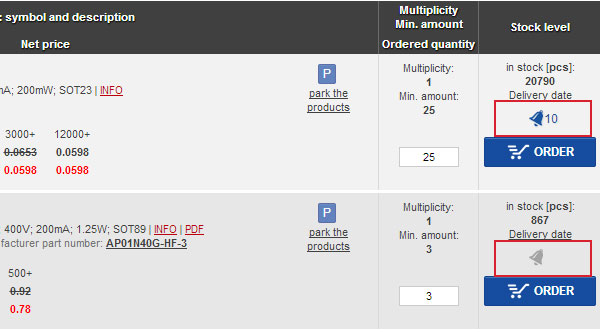 Detailed description of the notifications system is available in the Help.