Events
2017-03-30
TME sponsors ROBOMATICON 2017!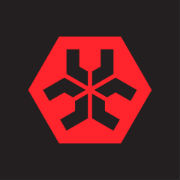 Once again, TME supported ROBOMATICON Mobile Robot Tournament. On 4 March 2017, 5 thousand visitors and nearly 180 contestants arrived at the main building of the Warsaw University of Technology. Not only students and people from robotic industry, but also whole families enjoyed competitions in 15 categories. Copernicus Science Centre took care of the youngest visitors and organised numerous attractions for them during the event. Visitors had opportunity to take part in robotic workshops and try their hand in mysterious room.
We want to congratulate all contestants and we are glad because of successes achieved by a participant supported by our company. Mariusz Pałubicki was ranked the second in Linefollower Turbo and the third in Linefollower Standard.