Events
2018-04-26
TME sponsors Robomaticon 2018!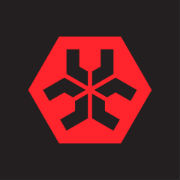 Similarly to previous years, also this year TME supported the Robomaticon Competition of Mobile Robots organized by the Warsaw University of Technology. The event took place on 3rd March. The main differentiator of the 8th edition was an extensive program for spectators, who could attend workshops on i.a. programming, robotics, or 3D printing, as well as take part in various competitions.
The participants competed in nine categories, and Mariusz Pałubicki representing TME finished on the podium three times. His "Grinch" and "Crash" robots finished 1st and 2nd in the Turbo Linefollower category, and "Pik", also constructed by Mariusz, finished 2nd in the Linefollower category. Congratulations to all constructors taking part in this event.